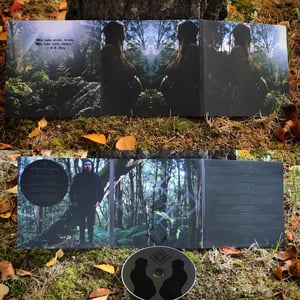 $

20.00
A DELUXE GATEFOLD 6X6 SIX PANEL COMPACT DISC released by Glass Throat Recordings (USA)
***SOUTHERN HEMISPHERE ORDERS ONLY***
Northerners, please order through Glass Throat at:
https://glassthroatrecordings.bandcamp.com/album/songs-of-love-warmth
"Of Hearth & Home is the summation of life, its spirit and spark, its darkness and warmth. It is the story of life, one life and all life. Directed by time in the city, in the woods, time alone or with companionship. Songs of Love & Warmth is a collection of stories about family, fatherhood, isolation, connection, aimlessness and direction. It is an outward projection of everything it is to be alive. The good and the bad, the beauty and the ugliness, everything that ultimately makes life what it is… a miracle worth celebrating."